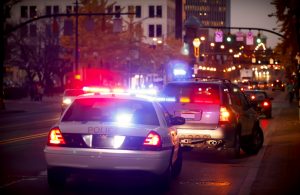 The holiday season is nearly upon us and with it brings parties, get-togethers with family and friends, holiday travel and inclement weather. To ensure that all of your extra driving is extra safe, we here at Springfield Traffic Tickets have gathered together some great holiday driving tips whether you are driving distances or staying closer to home for the holidays.
Safe Long Distance Holiday Travel
The holiday season offers people vacation days from school and work, so many of us want to spend it with family and friends who may live far away, thus long distance travel is common during this time. On their website, United Parcel Service claims that "the 35 days between Thanksgiving and New Years is the busiest long-distance travel period of the year. More drivers travel 50 miles or more away from their hometown than any other time." (ups.com) We certainly agree with that assessment. Combine extra travel with possible winter conditions and you have the potential for unsafe driving conditions. There are some things you can do for more favorable driving! Take a few minutes to think about these:
Plan ahead! Check road conditions and weather reports before you leave.
Make sure your car is ready for travel-have a safety checklist to include testing lights, tires, wipers and brakes.
Make flexible travel plans-leave early if you can and be able to change your schedule if you need to avoid bad weather.
If you do travel in bad weather, supply your vehicle with blankets, extra gloves, hats, food and water, etc.
Do not use cruise control on slippery, wet, snowy or icy surfaces.
Make sure someone at your destination knows your travel plans, times and route.
These guidelines will help to maximize your holiday traffic safety during those festive road trips! But if you plan on staying home for the holidays there are also helpful tips for staying safe locally!
Staying Close To Home And Keeping Safe
If you are just going to be travelling around home there are still traffic safety concerns during the holidays due to winter holiday weather and heavier traffic. Keep these in mind:
Don't warm up cars in closed spaces, like garages, to avoid carbon monoxide build up
Keep tires properly inflated
Keep your gas tank at least half full to avoid freezing gas lines
In snow, accelerate and decelerate slowly
Avoid tailgating especially on icy or snowy roads
Slow down in general in winter weather and in heavier traffic
These, along with being aware of possible heavier traffic due to shopping days and students on vacation, should help you increase the safety of holiday traffic. And always remember, an ALL driving situations:
Wear seat belts
Drive sober
If weather is treacherous, stay at home
Our team here at Springfield Traffic Tickets want you and your family to have many Happy Holidays now and in the future!