Contact Springfield Traffic Tickets Today for the Legal Services You Need!
Car accidents are chaotic, whether you're at fault or not. A combination of adrenaline, emotions and confusion about what may have just happened can make it nerve wracking to deal with the other party involved and sometimes even the police who arrive on the scene.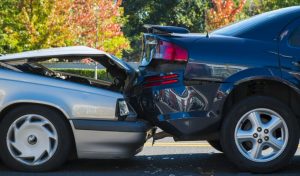 Being prepared can ease some of the stress from an already terrible experience. Exactly what you do next can be crucial to the well-being of your health and your wallet.
DOCUMENT THE SCENE
It's important to take detailed notes and photographs/video of the accident before you do anything else. Whether you're liable or not does not necessarily matter. Even if you are at fault, it's important to have details from the accident so both parties have an accurate recollection of the wreck.
Simply jotting notes down on a piece of paper and snapping some pictures on your phone will be very helpful to you later. Be sure to record note of any injuries sustained by yourself or the other party.
CHECK YOUR IMMEDIATE SURROUNDINGS
Assess the safety of your location and call the police. Are you blocking traffic? Is it safe to move your vehicle out of the flow of traffic? If it is, move to a remote location to wait for police to arrive on scene. If there are any severe injuries to anyone involved, you should leave your car in place for the accident investigation.
EXCHANGE INFORMATION
Once you're safely out of traffic waiting on authorities, exchange insurance information with the driver of the other vehicle. It's always handy to snap a photo of their drivers license as well, just in case. Especially if police are not being dispatched to the scene.
IF THE OTHER PARTY IS UNINSURED
Do NOT leave the scene of the accident. Get as much information about the other party as you can and contact authorities immediately to ensure they know the other driver is in fact, uninsured. Failure to do so may result in your own financial responsibility for the damages to your vehicle.
FILE AN ACCIDENT REPORT
Even if the police responded to the accident, you'll still want to file a formal accident report. Forms are available from the Missouri Department of Revenue HERE.
CONTACT YOUR INSURANCE COMPANY
File a claim with your insurance agent as soon as possible. Failing to notify your insurance immediately after an accident could potentially leave you legally exposed for damages to the other parties vehicle.
REPAIR YOUR VEHICLE
Never repairing the damage from a car accident is a terrible idea. Promptly repairing the damage will not only protect your car's value, but ensure that there are not any underlying damages that the insurers should fix. Many insurance providers allow you to take your vehicle to the body shop of your choice, so get a few different estimates before getting it fixed.
KEEP YOUR DOCUMENTS ORGANIZED
The statute of limitations on initiating a lawsuit following a traffic accident is 2 years. Car accident victims are entitled to a lawsuit to seek damages during that time period. Your insurance company will likely have to defend you if it comes to this, so it's exponentially easier if you have all of the records from the accident filed in one place.
HIRE AN ATTORNEY
Unfortunately, care accidents almost always result in a traffic citation. In order to avoid penalties associated with traffic accident violations, you should hire an experienced traffic attorney. Often, an attorney will have the charge amended to a lesser offense, or work to get probation that will keep your record clean and keep points off your license. If you've got questions regarding any car accidents or traffic violations associated with them, you can contact us at (417) 414-0849 or fill out your information HERE.