Contact Springfield Traffic Tickets Today for the Legal Services You Need!
As the midterm election approaches, Springfield Traffic Tickets wants to remind you to do your part and VOTE! Greene County has recently seen a rise in voter registration numbers. There are nearly 200,000 voters on the electoral role, making it one of Greene County's highest registration of voters in over 15 years. To see the status of your registration, you can visit this link. If you're voting on November 6th, here is what you need to know in advance.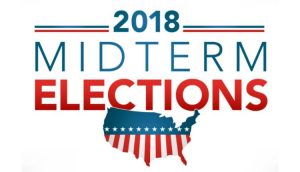 KNOW YOUR BALLOT
Paper ballots within each precinct will be 2 pages long, including a number of statewide issues. There is a wide range of questions on the ballot including issues like minimum wage, fuel tax and medical marijuana. With such a long ballot, it's important to study the issues at hand so you're not stuck in a cubicle thinking the issues through at the polls. Political jargon can sometimes make things difficult to comprehend on the spot. You can prepare yourself by reading the full November_2018_Candidates_and_Ballot_Issues , provided by the Greene County Clerk's Office.
FIND YOUR POLLING PLACE
Your state-issued voter ID card lists your designated polling place, but if you're having trouble finding the exact location you can verify the information two different ways. If you're voting within Greene County, you can visit the "Where Do I Vote?" website or call the Greene County clerk at (417) 868-4060.
PLAN YOUR RIDE
Uber and Lyft are both offering assistance with rides to the polls on Nov. 6. When you open your Uber app, you'll see a button that reads "Get to the Polls" where you'll be able to find the closest voting location and receive a $10 off single ride coupon. If you're a Lyft rider, the company has partnered with Vote.org and TurboVote to offer 50% off codes to use within the app. Both businesses are offering free rides to those with significant transportation obstacles. Also partnering with non-profit organizations to ensure more than 15,000 free rides. Keep in mind that these offers only cover the ride TO the polls, and your transportation back is up to you.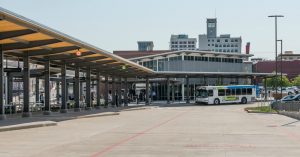 For the first time ever, voters who ride the bus are able to cast their ballot at the CU Transit Center. This is one of the 4 central polling stations open this election. The others include:
Davis-Harrington Welcome Center, 1148 E. Bear Blvd.
Cox South Hospital, 3801 S. National Ave.
Greene County Clerk's Office inside the courthouse, 940 N. Boonville Ave.
ALLOW FOR TIME
Seeing as this is the highest registration of voters in over a decade, the clerk has predicted that this election will have double the turnout of the 2014 midterms. This year alone, at least 10,000 new voters have been added and there's been a significant plummet in the amount of people who have allowed their voter registration to lapse or become inactive. If you plan on voting at the courthouse, plan to wait in line for a while. It's usually one of the busiest places on election day.
JUST SHOW IT
A state-issued driver's license, passport or military ID can be used to prove your identity prior to voting. Other forms of ID that are also acceptable include; voter ID card, student ID from a Missouri college or university, a bank statement or utility bill or a paycheck/government-issued check.
Without a form of ID, you're still able to cast a provisional ballot, however if the the signature on the ballot transmittal slip does not match the signature in the voter database, the vote will not count.
Thank you for doing your civic duty, happy voting!