Contact Springfield Traffic Tickets Today for the Legal Services You Need!

CEO Elon Musk said that Tesla will give its Autopilot driver-assistance system an update in August. The new update will enable full self-driving features.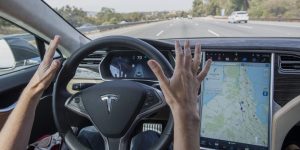 While Musk didn't share which self-driving features would be included, he implied that the update would allow Tesla vehicles to perform better in areas where lanes merge on highways. The update was announced on Twitter in a response to a Twitter user who said his vehicle could not decide to allow a vehicle ahead of his to merge in front of him when lanes converged on a highway with heavy traffic.
Musk also stated that the issue would be addressed in the most current Autopilot update and "fully fixed" in the August update. The current version of Autopilot requires the driver to pay attention to the road and be ready to take control of the steering wheel at any time. This version is mostly focused on safety, however, the update in August will introduce more autonomy.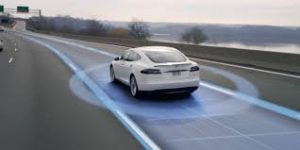 Musk claims the update will allow the car to figure out routes and navigate streets without lane markings, as well as manage intersections with traffic lights, stop signs, and roundabouts. Other upcoming features were released on Tesla's website– the ability for a vehicle to change lanes without driver input, move from one freeway to another, and exit a freeway near the driver's destination.
The most current version keeps a car in its lane and adjust its speed based on surrounding traffic, among other features. Although many questions have been asked related to accidents involving the feature, and if drivers place too much trust in it and fail to pay attention to the road, Tesla continues to give the same response. The Autopilot feature is meant to be used with an attentive driver whose hands are still on the wheel. Most visible accidents involving Autopilot have included reports of distracted drivers.