Contact Springfield Traffic Tickets Today for the Legal Services You Need!
The Missouri Legislature has passed a bill restricting when prisons can restrain pregnant prisoners.
The bill, approved Thursday by the House 131-13, would only allow the Department of Corrections to use restraints during a prisoner's third trimester or immediately after birth if the woman is a substantial flight risk, or in other limited situations. Even then, no restraints below the waist would be allowed, and corrections officials would have to remove them if a nurse or doctor demanded it.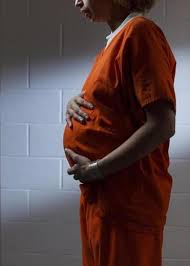 Jail restraint policies are currently set by each county and city, and this proposal would not apply to jails run by individual counties or cities, only jails in a handful of larger counties. Representatives of sheriff's departments in St. Louis, Greene County, Boone County and Platte county said that their current policies already discourage the use of restraints on prisoners who are pregnant. Policies, however, can always change with the absence of a law restricting their use.
Proponents of the bill say it protects vulnerable women.
Opponents say it puts too much of a burden on law enforcement.