Contact Springfield Traffic Tickets Today for the Legal Services You Need!
Keep the Clinton Police Department in your thoughts as they cope with the loss of, yet again, another police officer. Around 10 pm Tuesday, March 6th, officers were dispatched to a local home after women were heard screaming in the background of a 911 call. Upon arrival, officers approached the home where the suspect then surprised them with multiple shots from a semi-automatic rifle, injuring 2 officers and killing one.
https://www.facebook.com/clintonmofire/photos/a.585329398195704.1073741826.137201016341880/1756272601101372/?type=3&theater
What Happened?
The suspect, James Waters, was wanted by police in a rape investigation and is also a convicted felon. He barricaded himself inside the home and continued firing gunshots at dozens of officers who had arrived on the scene. According to The Star: neighbor Sherl Long said, outside officers had begged the suspect to let them get to Officer Christopher Morton during the shootout. Waters allegedly refused to allow any rescue efforts. By the time the SWAT team arrived, they found the suspect dead in his home. It is unclear if he took his own life or if he was hit by an officer during the standoff.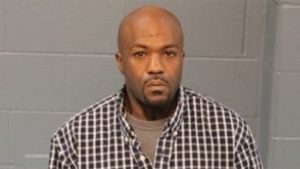 Officer Christopher Morton was eventually transported to a local hospital where he later passed away. Waters injured two other officers, who suffered minor to moderate injuries. Officer Nicholas Kasper was treated and released from an area hospital and Officer Nathan Bettencourt is recovering at a Kansas City hospital in stable condition, according to the Missouri Highway Patrol.
Clinton fire department is now flying a flag at half staff with a thin blue line in support of the officer who was shot and killed @KCTV5 pic.twitter.com/UxZynVmpgG

— Stephanie Kayser Peplinski (@StephKaysTV) March 7, 2018
The Clinton Fire Department's flag with a thin blue line was immediately placed at half-staff out of respect to Officer Morton and his family. Our thoughts and prayers are with them and the entire Clinton community.