Contact Springfield Traffic Tickets Today for the Legal Services You Need!
Most DUI arrests are fairly uneventful. An officer pulls a person over, assesses their state, and decides whether to make an arrest. However, when you throw alcohol and drugs into the mix, things are bound to get a little weird eventually. The latest roundup of bizarre drunk driving tales from the Internet highlights some of the strange, and sad, behavior of some serious DUI offenders, as well as the dangers of living in Florida.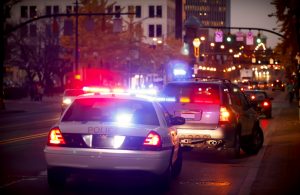 June 2014: A giggly Florida woman in her 40's slipped her handcuffs in the back of the police car after being arrested on misdemeanor charges of driving under the influence, fleeing the scene of an accident, and possession of marijuana. With her hands free, she managed to grab the bag of marijuana police had confiscated from her from the front seat of the car and ate the bulk of its contents. Her charges have been upgraded to a felony after tampering with police evidence was added as a result of her actions. The entire incident was captured by the dash-cam in the police vehicle.
April 2014: A Florida man was found by police passed out in his car at a stoplight, clutching a burrito. Officers had to break the window of the vehicle to gain access, and spent two minutes attempting to wake the man before getting a response. An assessment at the scene found that his blood alcohol content was more than twice the legal limit.
April 2014: A Florida woman is facing charges for causing the death of two women after crashing head-on into their vehicle while driving the wrong way down a southern Florida highway while intoxicated, with a blood alcohol content more than twice the legal limit. The police investigation of the incident revealed that she had tweeted "2 drunk 2 care" shortly before the accident.