Contact Springfield Traffic Tickets Today for the Legal Services You Need!
Understanding the effects of a traffic ticket can be daunting to most drivers. There are a number of different laws and other factors that contribute to the total effect you will see from your violation. One thing many drivers forget is that, beyond the cost of the initial fine for your violation, the effect your ticket has on your car insurance rate further adds to the overall cost of the violation.
The adverse effects that a traffic violation has on your insurance rate are not always immediately apparent. Car insurance companies typically only review your driving record when your policy renewal date comes around. This means that if you commit a violation a few weeks before your policy renews, you'll see immediate effects. Alternately, if you are convicted of a violation shortly after your policy renews, you might not see a change in your bill until your next renewal date, which could be six to twelve months down the road.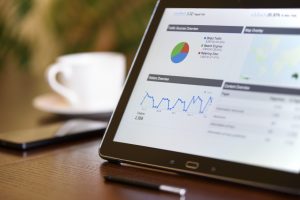 The amount your rate will change depends on state laws, the number of points you earn from the violation and your previous driving record, among other things. Generally, the more points a ticket adds, the more your car insurance rates will increase as a result. Excessive speeding, DWIs, and other high-risk driving violations usually result in the largest insurance hikes.
There are steps you can take to mitigate the effects of a traffic violation. If you are charged with a violation, consider contesting it or working with a lawyer to ensure that a conviction doesn't appear on your driving record. Your insurance can only increase your rate if a conviction for a violation appears on your driving record. If you have already accepted your conviction and paid your fine for a violation, you may be able to work with a lawyer to have the case re-opened, or apply to have the offense removed from your record after a certain amount of time has passed. You may also consider reducing your driving, changing your driving habits, or agreeing to have an insurance-approved tracking device put in your car to monitor your driving habits. Different insurance companies have different policies on how they change rates in response to a violation, so it may also be worthwhile to price a new plan with a few different insurance companies if you notice your rate going up. It is not generally a good idea, however, to try to mitigate an insurance increase by reducing the level of coverage on your insurance plan.